1,200-year-old Hindu temple in Pakistan to be restored after long court battle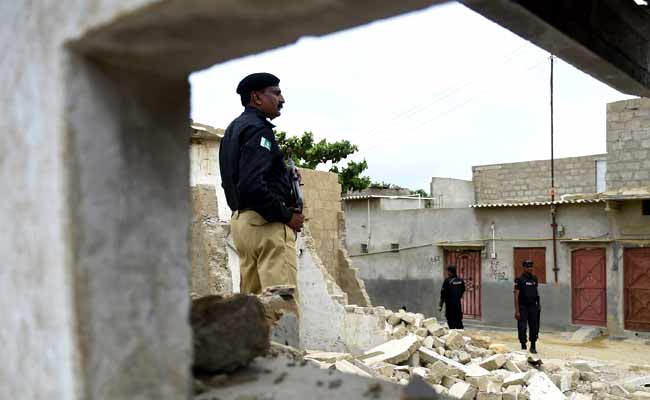 Lahore:
A 1,200-year-old Hindu temple in Pakistan's Lahore city will be restored after 'unlawful occupants' were evicted following a lengthy court battle, the federal body overseeing the site said on Wednesday. worship of minorities in the country.
Last month, the Evacuee Trust Property Board (ETPB) recovered possession of Valmiki Mandir (temple) located near the famous Anarkali Lahore bazaar from a Christian family.
Apart from the Krishna temple, the Valmiki temple is the only functioning temple in Lahore.
The Christian family, who claim to have converted to Hinduism, had only facilitated Hindus of the Valmiki caste for worship at the temple for the past two decades.
ETPB spokesman Amir Hashmi told PTI that the Valmiki temple will be restored according to a "master plan" in the coming days.
"Over 100 Hindus, some Sikh and Christian leaders gathered at Valmiki temple today. Hindus performed their religious rituals and had lungar (food) for the first time, it was collected from thieves," did he declare.
The Christian family took over the temple more than twenty years ago.
An ETPB official told the Dawn newspaper that the temple land had been transferred to the ETPB in the revenue register, but the family in 2010-2011, claiming to own the property, filed a complaint with the civil court.
He said that in addition to filing lawsuits, the family also built the temple just for the Hindus of Valmiki. This left the trust no choice but to take the case to court.
"This time, the court also reprimanded the petitioner for misrepresentation," the official added.
In 1992, following the demolition of Babri Masjid in India, an angry mob wielding weapons burst into the temple of Valmiki. He smashed the idols of Krishna and Valmiki, broke the kitchen utensils and dishes, and seized the gold with which the statues were adorned.
The temple was demolished and the building burned down. Businesses in the neighborhood also caught fire and it took days for authorities to extinguish the flames.
The ETPB spokesperson told the Dawn newspaper that a one-man commission appointed by the Supreme Court of Pakistan presented its recommendations to the government, saying the temple should be renovated to provide better facilities for workshop to the Hindu community.
But the ETPB, as a result of the litigation, was unable to begin restoration work on the temple built on more than 10 marla lands worth millions in the heart of the city, the spokesperson said.
The ETPB cares for the temples and lands left behind by Sikhs and Hindus who migrated to India after partition. He oversees 200 gurdwaras and 150 temples across Pakistan.
(Except for the title, this story has not been edited by NDTV staff and is published from a syndicated feed.)