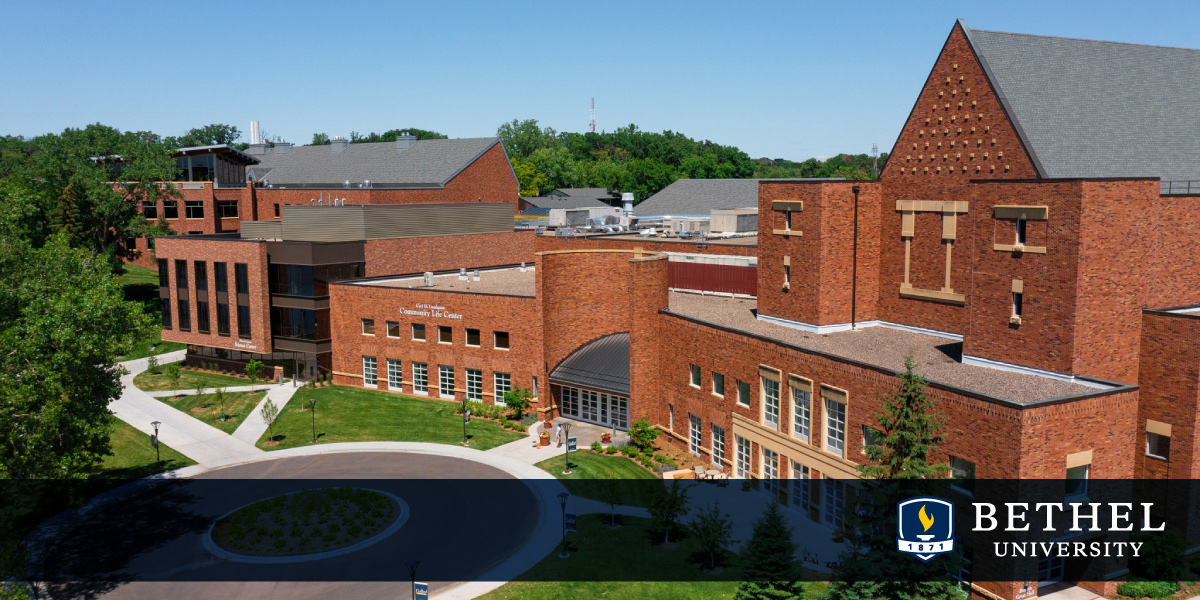 150 years of history: a vision for eternity
Brushaber also paved the way for Bethel's next long-term leader, hiring Jay Barnes as provost of Bethel in 1995. In 2008, Barnes became Bethel University's fifth president. During his tenure, Bethel strengthened academics in measurable ways and became a national leader in study abroad. The main campus continued to grow with the addition of a wellness center and ongoing work on new and renovated science spaces. And Bethel acquired the Anderson Center, a second location housing administrative offices and post-traditional programs, including Bethel Seminary.
Barnes' particular passion for Bethel's core reconciliation value contributed to the growing diversity of the Bethel community in terms of race, ethnicity, and ability during his presidency. Between 2014 and 2019, Bethel launched the Act Six program for young Christian leaders in urban communities; the BUILD program for students with intellectual disabilities; the Cultural Connection Center, which has strengthened the university's multicultural fabric; and the Office of Military and Veteran Services, which empowers students affiliated with the military. Barnes retired in 2020, and Bethel tapped Ross Allen '84 — the first Bethel University alumnus to lead the institution — as its sixth president.
A vision for the future
Throughout its history, Bethel University has held fast to its commitment to providing a Christ-centered education. Bethel continues to prepare graduates to renew minds, live biblical truth, transform culture and advance the gospel – and the university also feels called to multiply impact. In its 150th year, Bethel University is rallying around three focus areas that President Ross Allen created to propel the institution forward in this season of change: strengthening religious commitment, increasing enrollment, and improve the student experience.
A renewed commitment to faith does not mean that Bethel has strayed from its foundation, but rather that Bethel is ready to lean ever further. While faith is well embedded in everything Bethel does on an individual level, Allen sees an opportunity to more meaningfully integrate a shared Christian faith into the operations of the university. Over the next year, Bethel will establish systems and processes to more intentionally embed faith into the work and relationships of members of its community. "Facilitating the spiritual formation of students is not one person's job – that job belongs to all of us," Allen says. "We are committed to strengthening individual efforts with institutional support."