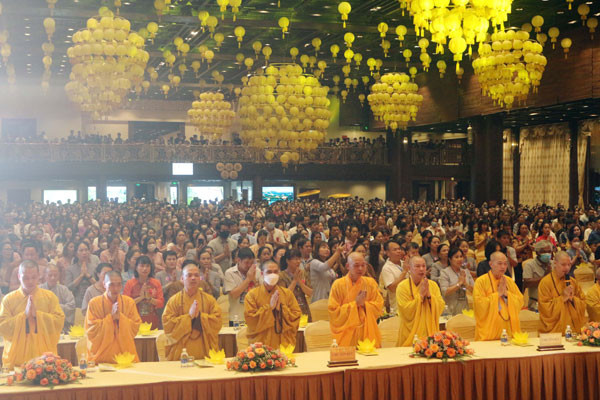 A cultural activity with Buddhist philosophy in Vietnam
Every year, as the Vu Lan festival approaches, Nguyen Thuy Ha, a resident of Cau Giay district in Hanoi, prepares offerings for her deceased ancestors. On this important occasion, it is essential to visit the tombs of the ancestors, to go to the temple to venerate Buddha, and to prepare the offering tray at home.
Origin of Vu Lan
According to the Most Venerable Thich Minh Quang, Vice President of the Buddhist Sangha Office of Vietnam, in some Asian countries such as China, Japan and Vietnam, the Vu Lan festival is often celebrated on the full moon day of the seventh lunar month, to show piety parentage to parents and grandparents and also to help the hungry souls of the "homeless".
"On this occasion, people make offerings, do good deeds, save lives and give alms to honor the deceased in the family," said Most Venerable Thich Minh Quang.
Pham Tien Dung, director of the Hanoi Religious Affairs Committee, said Vu Lan originated in a myth of Maudgalyayana Bodhisattva, whose legendary filial piety was used to remind people of their duties to their deceased parents. Following Buddha's advice, Maudgalyayana made merits on her mother's behalf, which helps her to be reborn in a better place.
"Therefore, it is an occasion to remember the merits of parents and ancestors and is considered by Buddhism as an important festival of the seventh lunar month every year," Dung said.
With the tradition of filial piety and spiritual beliefs of worshiping the ancestors of the Vietnamese people, the Vu Lan festival of Buddhism has been mixed with the philosophy and custom of worshiping "homeless" souls and hungry ghosts on the day of the full moon of the seventh lunar month. .
The offering often includes six things: incense (agarwood), flowers, lanterns (lights, candles), tea, fruit and food (sticky rice, cake).
Also, people go to the market to buy fish, snails, eels and birds and release them into natural habitats.
Vu Lan is a long-standing cultural trait of the Vietnamese people. However, many people think that July is an unlucky "ghost month", resulting in a lot of superstitious activities. The Buddhist Sangha of Vietnam recommends that people do not burn votive papers as it is not in the tradition and teachings of Buddhism, which will lead to waste and environmental pollution.
"Besides making offerings, the most important thing is to keep filial piety towards parents," Dung said.
Vu Lan in modern times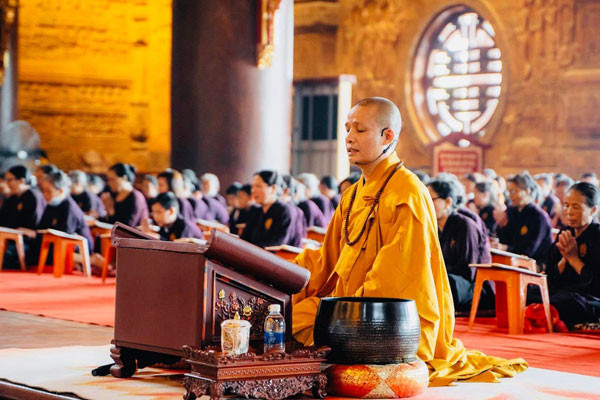 Nowadays, due to their busy lives, people can perform Vu Lan ritual at home from the tenth day of the seventh lunar month.
The Vu Lan festival market is therefore more lively, richer and more diversified than before. Hanoi markets including Hang Be (Hoan Kiem district), Hom (Hai Ba Trung district) and Thanh Cong (Ba Dinh district) are busier than usual. The demand for vegetables, fresh fruits and flowers to make offerings is exploding.
Thich Dao Tam, Abbot of Than Quang Pagoda, Ngu Xa Ward, Ba Dinh District, said that from the perspective of Vietnam's Buddhist Sangha, Vu Lan is an opportunity for people to think about the "four great graces". which mean the grace of parents, the grace of the country, the grace of teachers and the grace of society.
First of all, he said that each person should understand and practice the vow of filial piety towards their parents, grandparents and ancestors. National grace is to be grateful to the national heroes who sacrificed themselves for the fatherland and the happiness of the people, let us be good citizens. The grace of a teacher represents respect for those who teach and impart knowledge and morals to us in life.
"Social grace refers to being grateful to everyone, from all walks of life. For example, during the recent fight against Covid-19, there were so many doctors and frontline soldiers who worked hard day and night, so this must be remembered. We must deeply appreciate them," the monk continued.
"If possible, donate real money, put it on a neat plate, and then use that money to buy books and pens for your children and grandchildren for the upcoming new school year or donate send it to charity instead of burning votive paper," monk Thich Dao Tam told the Hanoi Times.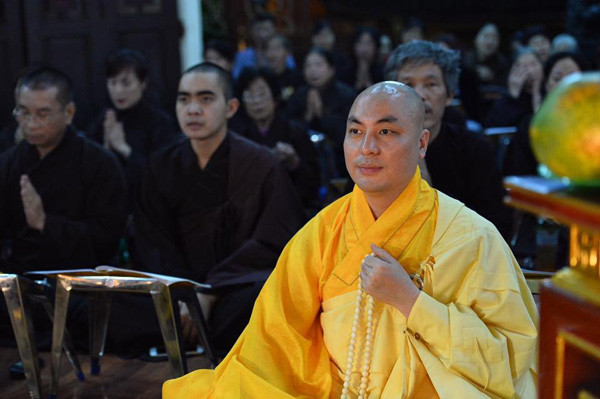 As the pandemic is not over yet and some people may not want to go to the pagoda to pray, the Hanoi Religious Affairs Committee has shared a number of websites for the public to join in the prayer. online during Vu Lan festival, such as khuongviet.vn. , hvpgvn.edu.vn, giacngo.vn.
Additionally, Buddhists and people can participate in a one-day filial piety retreat on the website hoangphaponline.com.
Aware of the harmful effects of burning votive paper, Nguyen Thuy Ha and his family members agreed not to waste money in this way. Faced with the reality of natural disasters and epidemics that surround people in all parts of the planet, she said that every person and every family must be more aware of the protection of society and the environment.
"Man's destiny is more fragile and smaller than ever in the face of nature's wrath. At this point, I think we should live more meaningfully. Instead of buying votive paper to burn, spend money to help those who are suffering due to the pandemic," she shared.
With the original meaning of Vu Lan as the celebration of filial piety, Ha said the most important thing is to thank parents.
"We are often busy all year round and sometimes forget our parents. It's time to go home, visit our parents or at least make a call to share your love and show them your gratitude," Ha said.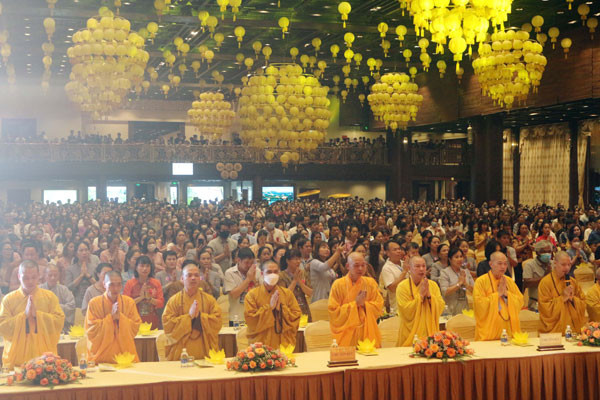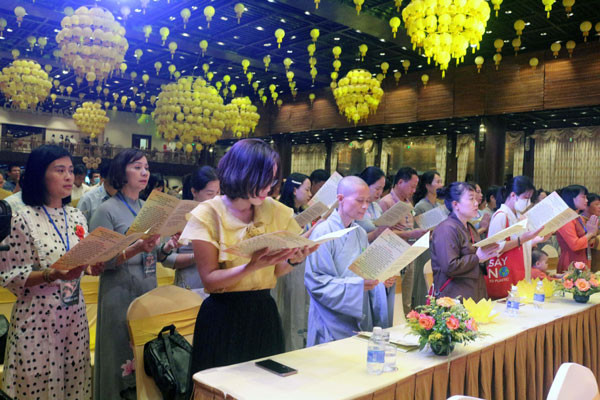 Source: Hanoi Times