Author Susan Serena Marie's new book, "It's Not Oranges!" is an endearing children's story that teaches children how to reverse an unexpected situation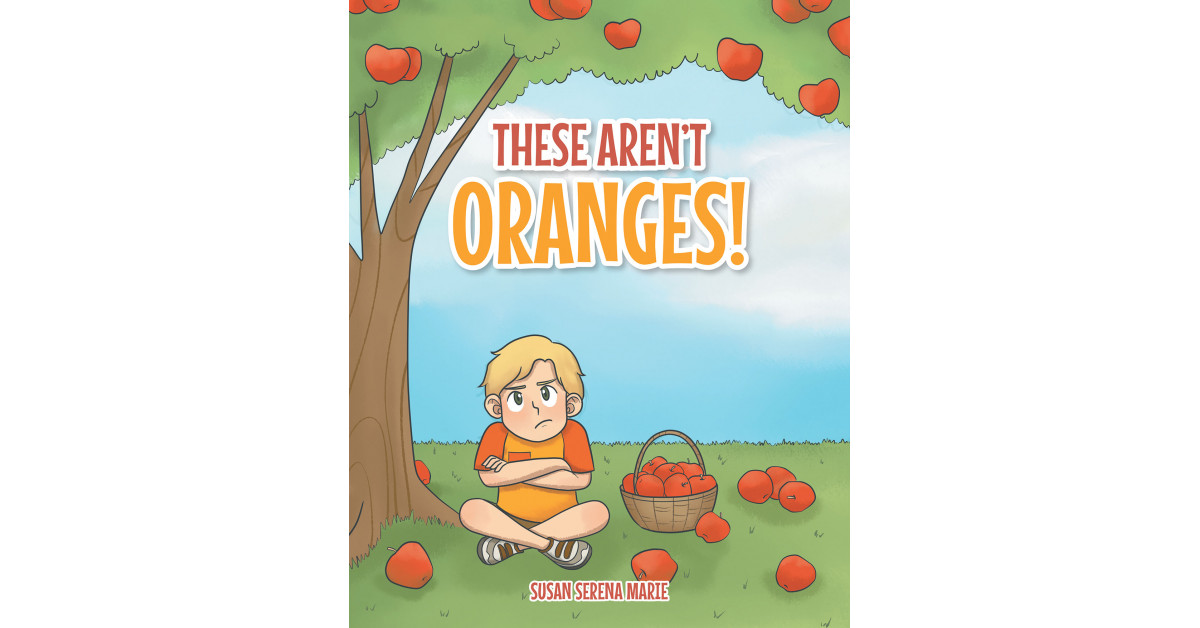 Recent release "It's not oranges!" by Covenant Books author Susan Serena Marie is a faith-based children's tale that shows how life's unexpected turns can be amazing gifts given the right mindset and perspective.
Press release
–

Aug 2, 2022 6:00 a.m. EDT
LOS BANOS, Calif., Aug. 2, 2022 (Newswire.com) –
Susan Serena Marie, a God-fearing family matriarch from California, has finished her new book, "It's Not Oranges!" ": a delightful children's book with a valuable lesson.
Marie shares, "It's Not Oranges! is a story of disappointment in the face of unexpected change. When life throws a curve ball at us, we may get angry or pout, we may focus our attention on our disappointment. , or we can sit and praise God bless us!When we remember to be grateful, our eyes quickly change focus and begin to see a whole world of gifts before us.
The main characters in the story are Jacob and his widowed single father. Jacob is a preschooler whose favorite thing is spending time with his dad and eating delicious food. Together they learn to embrace the wondrous goodness of God, even when a beloved orange tree suddenly and unexpectedly produces a crop of apples."
Published by Covenant Books of Murrells Inlet, South Carolina, Susan Serena Marie's new book offers a new perspective for children, through witty storytelling and vibrant imagery, so that when the curveballs of life come their way , they will approach the situation with a grateful heart.
Readers can purchase "It's not oranges!" in bookstores worldwide or online at the Apple iTunes, Amazon or Barnes & Noble store.
Covenant Books is a Christian-owned and operated international publishing house based in Murrells Inlet, South Carolina. Covenant Books specializes in all genres of books for the Christian market. For more information or media requests, contact Covenant Books at 843-507-8373.
Source: Alliance Books