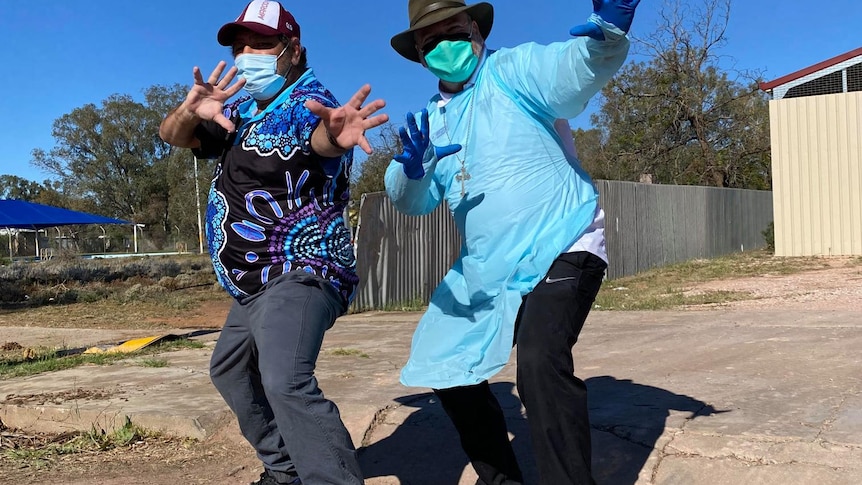 Backcountry bishop packs food parcels in Wilcannia during coronavirus outbreak
Covering an area 10 times the size of Switzerland, clergyman Columba Macbeth-Green has his work cut out for him.
The Bishop of Wilcannia-Forbes oversees a diocese that covers 52% of New South Wales, totaling over 400,000 square kilometers.
"It goes from the Queensland-Victorian borders to Forbes," he said.
Last month, when he saw coronavirus cases increase in the small town of Wilcannia in the far west of the state, he left his home port of Forbes 650 kilometers in the mid-west to give a hand.
The outbreak occurred after an HIV-positive person attended a funeral in the city.
Of the 146 cases recorded in the town, 109 people have now recovered.
"Wilcannia is going through a very difficult time, as everyone knows, and I thought that as a bishop the best place for me was to come here," he said.
"I see it in my role as a bishop to try to inspire others to do the same.
Don't 'wave the bible'
Bishop Macbeth-Green provided physical support to the community, which has a large indigenous population, by packing food and care packages for the isolated residents in their homes.
"You don't come waving the Bible around and being pushy, you just start by helping," he said.
"Where they need help lifting boxes and distributing food… and that's basically how you relate to people, and then they come and talk to you about spiritual things."
The work was not easy.
"Don't forget the people"
Bishop Macbeth-Green wishes the community of Wilcannia to continue to feel supported.
"Wilcannia is in pain here, but they know all the other places like Forbes and Bourke and all the other places are behind them. We're all in the same boat.
"People who live in central and western NSW are used to being in the bush. So when you identify with drought, we all take care of each other, and that's sort of the same. "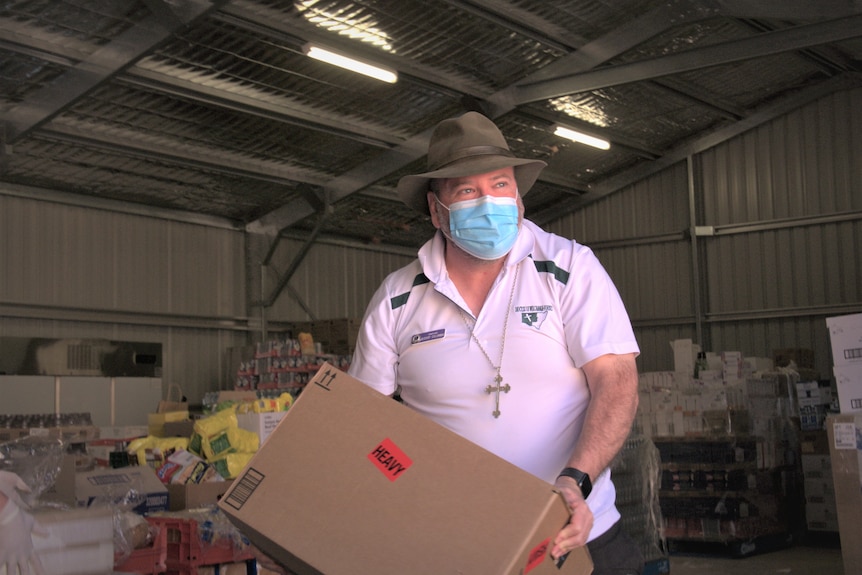 As the bishop returned home, he wants Australians to continue supporting the community and sending aid even in the absence of COVID cases.
"Now that it's on the news, let's make sure we still get support in four months when this is all over.
"When the pandemic is gone, there will still be a lot of people who will need to be helped and supported.
"So we have to remember that and not forget the people."