Dr. Stacy Burdick's new book "A Biopsycho-Spiritual Taxonomy" is a powerful guide to building better relationships and healing trauma by sharing your pain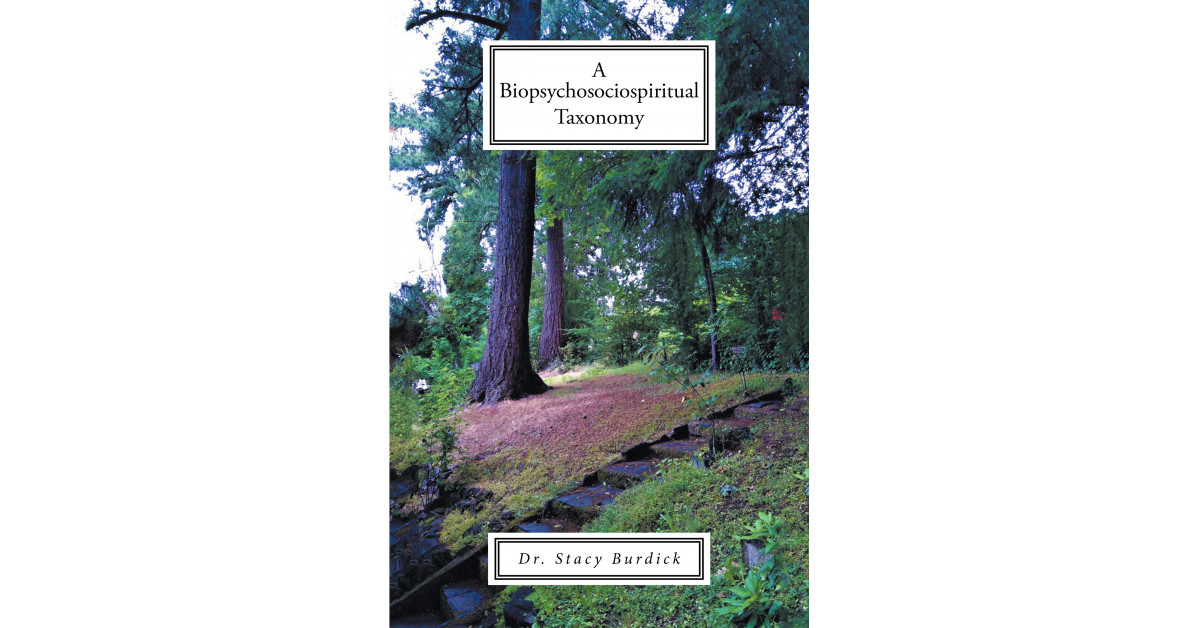 Press release
–

September 28, 2022 6:00 a.m. EDT
SALEM, Oregon, Sept. 28, 2022 (Newswire.com) –
Fulton Books author Dr. Stacy Burdick, clinical pastoral physician and founder of Behavioral Health LLC., has completed her most recent book "A Biopsychosociospiritual Taxonomy": an insightful and thought-provoking read on the power of recognizing one's suffering and share it with others to free oneself from acute, chronic and complex trauma.
"Unfortunately, and far too pervasive, overwhelmed narratives of pain are so easily hidden and are historically, at times trapping humanity in gross diachronic amniotic darkness, where it is difficult to breathe," Dr. Burdick writes. "Embodied in this obscure quality of flooded, panicked personal pain; unresolved pain is the design of a murderer, nurturing unhealthy, dysfunctional generativity. This pregnant amniote of hidden pain is like a hidden executioner, ready and able to dehumanize and kill: Bio by Psycho by Socio and Spiritual means This preparation is a disturbing diachronic constant, a vicious variable common to all life and to all the living .
"When I reflect on the intra-interpersonal experiences of my patients, empathy seems rare. Yet what my patients, and all of humanity, share in common is an undeniable connection to pain. The narrative related to his pain is meant to be shared not locked away in the dark recesses of their humanity. Unlocking their story of pain, the Sufferer may encounter intra-interpersonal relationships (IPRs) characterized by suffering, sharing, perseverance, character, compassion, empathy and hope, but not limited to, on their path of pilgrimage through pain. others with a special substance of empathy to help build better relationships.
Published by Fulton Books, Dr. Stacy Burdick's book is an eye-opening examination of how humans are connected to each other through their shared pain and trauma. By sharing them, Dr. Burdick shows how bonds of empathy and compassion are formed.
Readers who wish to experience this exciting work can purchase "A Biopsychosociospiritual Taxonomy" in bookstores worldwide, or online at Apple iTunes Store, Amazon, Google Play or Barnes & Noble.
Please direct all media inquiries to Author Support by email at [email protected] or by phone at 877-210-0816.
Source: Fulton Books