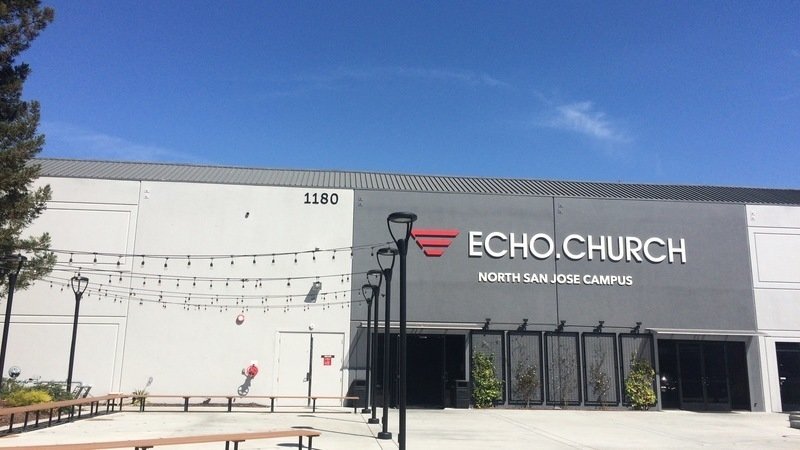 Echo Church defends NDAs after petition garners nearly 700 signatures
Shaken by allegations of abuse by its former pastor, Andy Wood, and a petition calling on the San Jose-based Echo Church to release former employees from non-disclosure and non-disparagement agreements (NDAs), the church today defended the practice.
"Some of our separation or termination agreements in the past have required employees to agree "not to disparage or slander the reputation of the church, its directors, pastors and staff, or any member/participant of the church" and also stated that the church "agrees to abide by this same condition' towards the staff member", Echo indicated on its site.
"The heart of it was to remind the church and the Christian employee to act in the way of Christ, avoiding destructive gossip and slander which cause division rather than unity."
However, a group called "Echo Survivors" claims the church uses NDAs to silence victims of abuse. And on Monday, the group started a petition calling on Echo "to release all former employees from any non-disclosure or non-disparagement agreements that prevent former employees from telling their stories."
The petition has nearly 700 signatures. Echo is a multi-site mega-church with an average attendance of around 3,000 people.
Donate $25 or more to The Roys Report this month and you'll receive a copy of "Untwisting Scriptures: Wolves, Hypocrisy, Sin Leveling and Righteousness" by Rebecca Davis. to donate, click here.
The petition follows allegations that former Echo pastor Andy Wood, who was appointed to succeed Rick Warren at Saddleback Church, intimidated and spiritually abused Echo staff.
An investigation commissioned by Saddleback after hiring Wood cleared Wood of the allegations. However, some former staffers claim that victims' voices were minimized to protect Wood and that many victims were silenced by NDAs.
Several former high-level Echo employees have confirmed with The Roys Report (RTR) that they signed NDAs when they left Echo. Only one of the former employees under NDA was willing to tell his story to RTR. Others said they couldn't, citing the NDAs.
In the newly released statement, Echo denied using NDAs to silence employees.
"No, Echo does not use NDAs (sic) in this way," the website says. "In fact, Echo places great importance on the safety, care, transparency and professionalism of the staff."
Echo noted that employees have access to church members' passwords and personal information. And he asserted that the NDAs "are not intended to prevent anyone from sharing their experience at Echo, whether positive or negative", but "specifically deal with information".
At the same time, the church has recognized that some separation agreements go beyond this goal and deal with denigration.
Echo did not respond to the petition's request to release former NDA employees. However, Echo said he had the agreements, which "were designed by a third-party human resources company and are standard for many churches in America," reviewed by another company.
Although NDAs can be legitimately used to protect intellectual property or personal data, advocates for abuse victims say NDAs are rarely needed in churches.
"Too often these tools are used to silence people following abuse or whistleblowing" in churches, according to #NDAfree.org.
Diane Langberg, a Christian psychologist and advocate for survivors of abuse, says the NDAs she's met have "always been an agreement to wield power over and hide sin."
"In my experience, such a requirement is demanded for the good of a system – usually some ministry," Langberg wrote in a blog post. "Thus, a Christian is being asked to agree to cover up wrongdoing for the good of the system – or worse, for the good of God's reputation."
In addition to responding to its NDAs, Echo's website also includes instructions for its participants on how to respond if people ask them about "charges made."
Echo urges his people to "seek unity" by listening to those concerned, but warns, "Do everything in your power to avoid amplifying the problem, seek solutions instead." This includes sharing your own experience with Echo and then encouraging the person concerned to speak directly with a pastor on campus.
Echo's website also features a YouTube video of Queen Quiocho, director of Echo's School of Leadership, addressing people's concerns about Echo's culture.
"Since our stay here, we have had no reason to worry, or even any signs of poor health," says Quiocho.
"In fact, we've had a lot of people on our team who are really, really transparent about sharing how they feel, or maybe even asking about certain things that are on their minds.
"And so, we like that Echo has a really good culture of transparency, and just being open and allowing people to come in and ask questions. . . . So ask us what you need to ask and we'll do our best to get you those answers.
Video statement from the Principal of the Echo School of Leadership, Queen Quiocho: