Eleanor Marie West, devoted Christian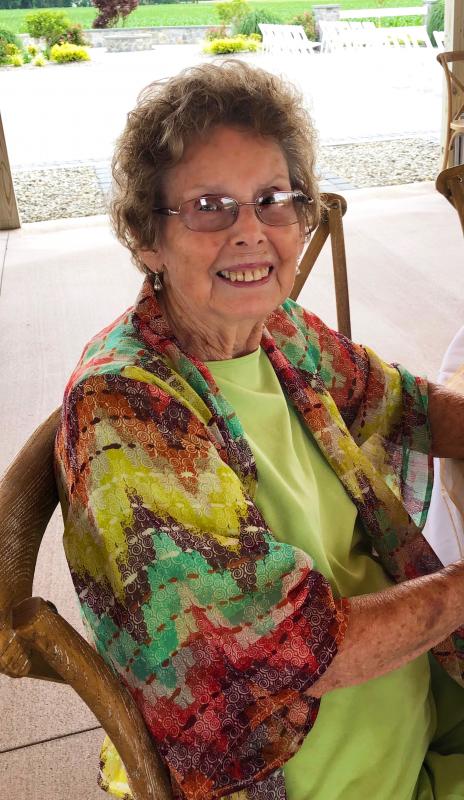 [ad_1]
Eleanor Marie West, 91, of Lincoln entered the presence of her Savior on Wednesday, November 24, 2021, after a brief illness. Eleanor was born August 7, 1930 to the late George and Edna Argo and has lived her entire life in Argo's Corner, near Slaughter Beach. She was married to her late husband James B. West II for 53 years and was a loving and devoted mother to their eight children. She was also the proud grandmother of 15 grandchildren, 38 great grandchildren and seven great great grandchildren.
In addition to caring for her large family, she was also employed by the LD Caulk Company in Milford for many years. She enjoyed taking trips and line dancing with her friends at Milford Senior Center and having lunch with her friends from her old Sunday school class at Slaughter Neck Church. She loved to take care of her beautiful garden and her fish pond. She was a dedicated Christian who shared the love of Jesus with everyone she met. Throughout her life she has been involved in numerous churches, Slaughter Neck UMC, Christian Tabernacle, Calvary Baptist Church in Georgetown and Sussex County Bible Church where her grandson, Duane Smith, is pastor. Eleanor loved life and lived it to the fullest until the end.
She is predeceased by her parents, George and Edna Argo; her husband James B. West II; his sister Winona Smith; daughters Amanda West and Lisa Wyatt; and grandson Robert Johnson. She is survived by her children Phyllis Spatz (Ken), George West (Monica), Darlene Smith (Arnold), James West III, Lorraine West (Curt), Teresa Gliewski (Richard), as well as her 15 grandchildren, 38 great-grandchildren and seven great-great-grandchildren; and his brother, John P. Argo (Nancy).
Services will be performed by her grandson, Pastor Duane Smith, in the Chapel of Berry-Short Funeral Home, 119 NW Front St., Milford, at 2 p.m. on Sunday, November 28. A visit for family and friends will start at noon. Interment will follow at Slaughter Neck Church Cemetery. Masks are optional at your discretion. The service will be broadcast live on the following Zoom link: https://us02web.zoom.us/j/2705661290?pwd=NStJQTZJdEYrYzhkWFo5QllzMVJzdz09
In lieu of flowers, the family is asking for memorial donations to be made to Slaughter Neck Cemetery, PO Box 241, Milford, DE 19963.
Online condolences are welcome at www.shortfuneralservicesandcremation.com
[ad_2]