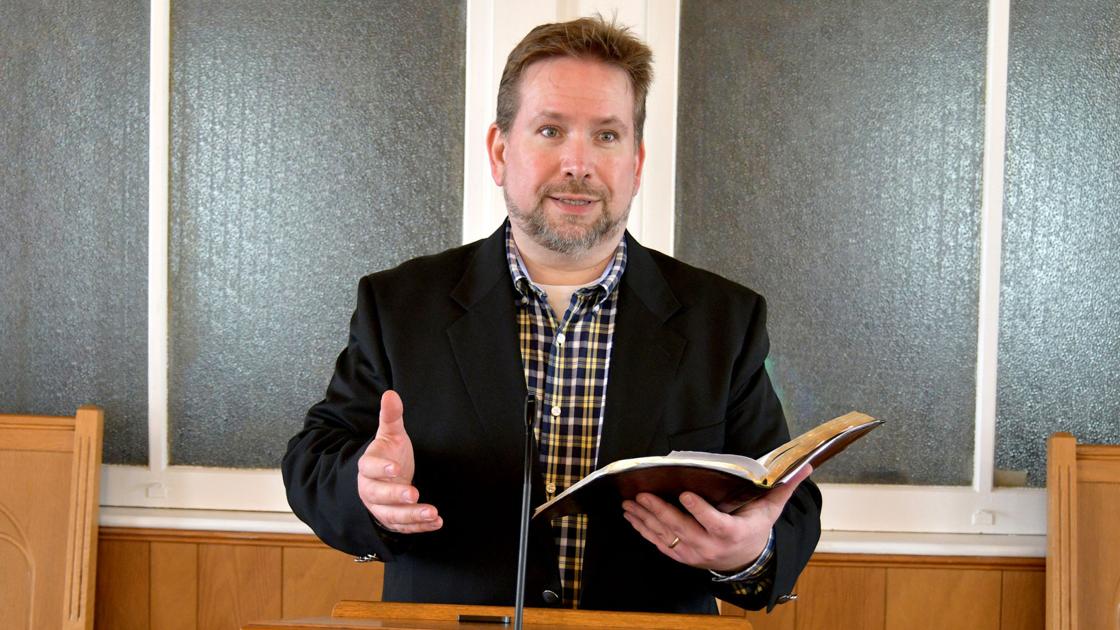 God rejoices for you … | Chroniclers
A beautiful expression in the living Word of God suggests that God rejoices in us by singing (Zephaniah 3:17).
Such a heartwarming thought, God rejoices in you and me singing. Think back to childhood. How did your mother or that "special adult" (parent, grandparent, etc.) calm you down, especially just before bed?
Of course, there could be many different answers to this question, but sure enough would say with a song. I remember my mom and grandma both calming me down with a lullaby.
Not to try to divulge my age, but as a kid, if my mom had trouble napping me, she would take me to the mall or the grocery store. This was where the soothing, easy-to-listen sounds of a bygone era would put me to sleep (boy, how shopping background music has changed over the decades – don't even get me started on dinner music in them. restaurants – laugh).
God sings about his people with soothing and peaceful music. The music that our spiritual ears can hear if we remain ourselves and listen.
Elsewhere in Scripture, God calms his elect.
Psalm 23: God leads us to the edge of still waters, perhaps singing over us.
In John 14:27, Jesus promises his personal peace. Jesus prepares to go to Calvary, and in the midst of the chaos he bequeaths his peace – the symphony of God's salvation.
Psalm 46:10, Keep calm and know that I am God – keep still and aware of His song. Matthew 11:28, come to me and I will give you rest – listen to his song.
Colossians 3:15 May the peace of Christ reign in your heart – Christ's song of peace.
Finally, 2 Thessalonians 3:16, may the Lord of peace give you peace anytime, anyway – He does it by singing over you.
If we keep Zephaniah 3:17 in its proper context, we must consider Zephaniah 3:14. See, it starts with a people first singing praises to God. The contemporary interpretation of this Scripture, through the prism of the New Testament: To all who place faith in Jesus Christ for salvation, and who lead a life in search of God, his kingdom and his righteousness, God sings for these people.
As many of our moms have calmed us with songs, God calms us with songs. However, there is more to this than just the song of God.
Our song is a kind of musical round. We sing our praises to God for his work of salvation through Jesus Christ, and God turns the "round" with his song of rejoicing.
If you have never been aware of her singing over you, it might be because you never started singing. With a mother and her child, it typically begins with the child's apprehension about sleep. With Heavenly Father, the music begins with our praise for His complete saving work, then God returns the song with His joy to us because we are His children, sealed with His Holy Spirit of promise.
If you've never asked Christ to save you, call Him today. Begins this hymn of the redeemed, delivered by the rejoicings of the Father. For it is only His song that the human heart can find comfort and rest in knowledge.
Thadd White is Group Editor for Bertie Ledger-Advance, Chowan Herald, Perquimans Weekly, The Enterprise & Eastern North Carolina Living. He can be contacted by email at [email protected]