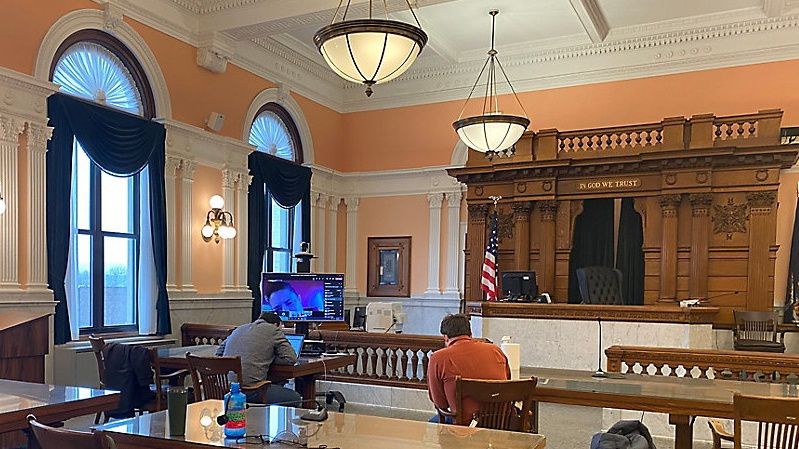 New York's top judge wants to increase courtroom capacity
New York's top judge on Monday reported that the state's court system would seek to expand the capacity of its courtroom to ease a busy case due to the COVID-19 pandemic.
Meanwhile, nearly all professional staff and judges in the justice system have been vaccinated or given medical or religious exemptions, Chief Justice Janet DiFiore said in a video-recorded message.
Courts have operated with a mix of in-person trials as well as video conferencing during much of the pandemic with social distancing restrictions in place. DiFiore said Monday that court officials were in discussions with heads of state to potentially make "changes to current social distancing rules" to expand courtroom space to increase trial capacity.
"When lawyers and litigants know that judges are ready to judge their cases, they are fully encouraged to consider the benefits of negotiating settlements and plea bargaining," said DiFiore. "This is how our system works, and this is how we are going to move our files."
DiFiore did not provide an accurate breakdown of the number of vaccinated people who work in the state's justice system. But a potential change in the rules for in-person appearances, trials and jury trials could help reduce what has been a heavy backlog of cases in the system.
"Now we are all aware that the backlog in some of our courts has increased in response to the pandemic's prolonged impact on court operations. But we cannot, and of course, we will not use the public health crisis as an excuse for the accumulation of backlogs in these courts, "she said." We have an obligation to move and resolve cases efficiently and expeditiously, and we are determined to return to the remarkable progress we have made under the Excellence Initiative to manage our files effectively and efficiently. "