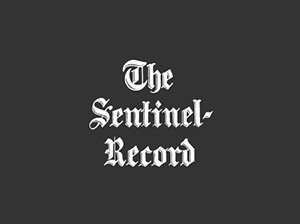 And he took a child and put him in their midst, and taking him in his arms, he said to them, "Whoever receives such a child in my name receives me, and whoever receives me does not receive me, but he who receives such a child in my name receives me, and whoever receives me does not receive me, but he who sent me. "
– Mark 9: 36-37
If we could time travel to the first century, we would be amazed at some similarities and one particular difference. Nowadays, children are valued, lavished, sometimes even put on the priority list before God. In the first century, however, they were somewhere between a nuisance and a slave. In this world, and ours, the Lord Jesus Christ takes a step, which uses a child to illustrate our need to stop struggling for the top and running for the bottom.
Ambition can be serious and honest, or it can be sinful and selfish. You know the difference. Most importantly, God knows the difference in you. If your top effort is to be the best Christian you can be, or spouse, or parent, or employee, God is with you. Dark. If you strive for excellence in anything, be it work, sport, or friendly competition, God doesn't care. Look your best.
In the kingdom of God, however, there is only one king, Jesus. Everyone is a servant of the king. We are certainly no better than the king. Moreover, we are no better than any of the other servants. You can rank football teams, have a countdown to the first 40 songs, but in Christianity the ground is flat at the foot of the cross.
And Jesus said that instead of trying to run up, our goal should be to get down. He demonstrates it with an amazing object lesson. The first century crowd would have been shocked.
When we see Jesus and the children in the gospels, we think, oh, how cute. But children weren't considered cute in Jesus' day. Men were kings, women were owned by men, and children were movable property, usually a nuisance until they reached the age of being useful for the farm or family business. They were, even in Jesus' time, the basis of all social and spiritual order.
So, hugging a child and exposing one was puzzling and controversial. Of course, Jesus had a real and revolutionary love for children. But it wasn't because of it. Jesus was using a child as an object lesson, to provide an update on the kingdom of God, and how to be a great citizen of it. Race down, Jesus said.
How can we make it happen? We get there when we realize that the greatest example of Christianity is not one who can preach the best sermon or who can make the greatest offering. We hit rock bottom and can see ourselves as great Christians when we "receive", accept, take the time, get involved with one or more people considered to be least present in our society.
Indeed, any time spent with a child is a way of running down. Or maybe you could try something more difficult, like sponsoring a child through Compassion International, or even more difficult, like becoming a foster parent.
We should also consider how in the first century children may have been abandoned, but the elderly were held in high esteem. The overthrow of our culture uplifts children but neglects the elderly. A serious race to the bottom could put a lonely and needy senior at the finish line.
Government overreach and dishonest beggars make it more difficult these days, but the hard work of caring for the poor has yet to be done. Why not contact a local ministry of the needy and see if you can lend a hand? Or, don't tell your left hand that you are reaching out with your right hand to donate food and money to someone or a family you know is in trouble.
But there is something even harsher, inferior, requiring superlative Christianity, if that interests you. The most odious person in first-century Jewish society was not actually a Jewish child, but a Gentile or a Samaritan of any age. It wasn't the color of their skin that made Jewish noses appear. It was the fact that they did not worship the same God in the same way as the Jews.
We have names for people this low on the totem pole in our modern Christian subculture. We call them the lost and the churchless. And Christians touch them too rarely.
On your marks, ready? Go!
Chuck DeVane is the pastor of Hamilton Lake Baptist Church in Hot Springs. Call him at 501-525-8339 or by email [email protected]