Religious news September 29, 2022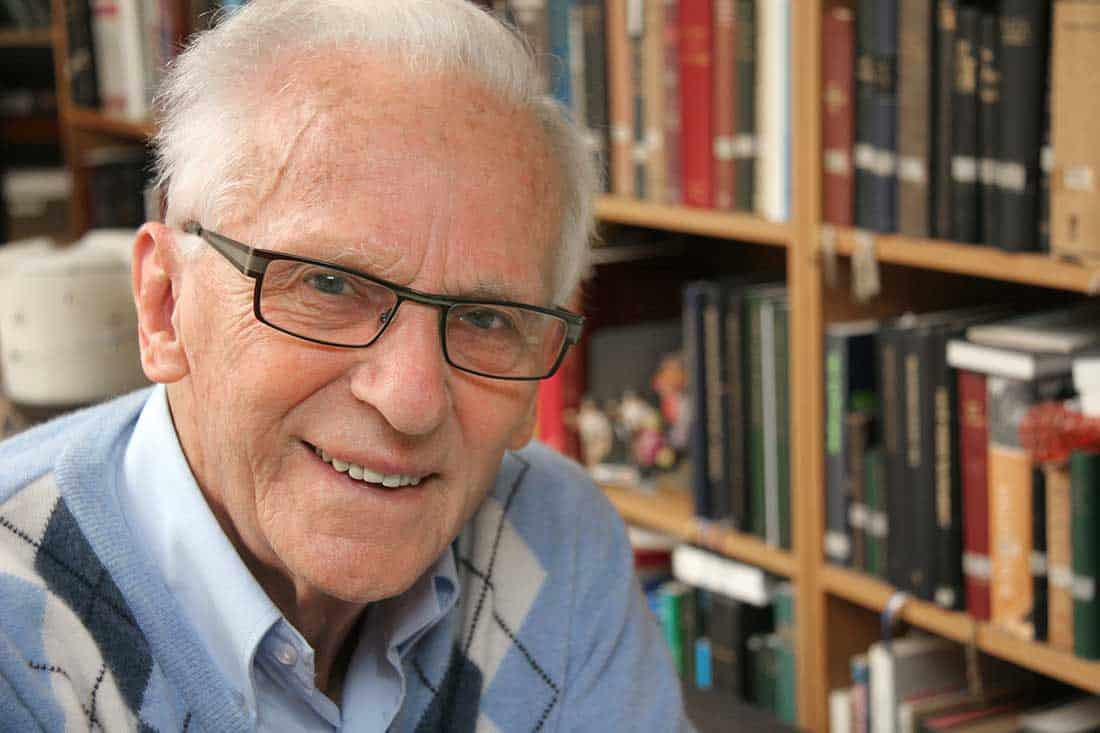 Brother Andrew 'God's Smuggler' has died aged 94
Brother Andrew, who smuggled Bibles behind the Iron Curtain, died at the age of 94. Born Andrew van der Bijl in the Netherlands, he converted while in the army and trained as a missionary in Scotland. From there he traveled to Poland in 1955 to participate in a rally of Communist youth, with a suitcase full of Christian tracts and his ministry began. His autobiography "God's Smuggler" published in 1967, has sold millions of copies in 35 languages. He recounted how he smuggled Christian tracts and Bibles into communist countries in a bright blue Volkswagen Beetle, or into China via a custom-built barge. He founded Open Doors over 50 years ago to support persecuted Christians around the world. His obituary is here
Patriarch Kirill once again insists on the reunification of Holy Russia
The Russian Orthodox leader, Patriarch Kirill, once again spoke of the sacred obligation to maintain Ukraine as part of Russia. The day after President Putin announced the partial mobilization of 300,000 Russian reservists, Kirill led a service commemorating the birth of the Virgin Mary, a date that coincides with the Battle of Kulikovo in 1380 when the Russians defeated the Mughals. Religion Dispatches reports that in his sermon, Kirill recalled the birth of the homeland in this battle and said that it was impossible to withdraw from the faith. People should pray for "Holy Russia to be reunited," a reference to his view that Ukraine is not an independent nation, but a rogue territory within Russia.
Row over 'damaging' prayer vigils outside abortion clinics
The Scottish Catholic Church has criticized the Scottish Government's legal director for saying prayer vigils outside abortion clinics could be far more damaging than verbal protest. Dorothy Bain KC was addressing the UK Supreme Court over the exclusion of prayer vigils from areas near clinics in Northern Ireland. Peter Kearny, spokesman for the Catholic Church in Scotland, told Premier Christian News that telling people they cannot remain silent in prayer is "chilling and extremely disturbing". Scotland is also considering plans for buffer zones around clinics.
Divinity student wins award for matching trauma of abuse to Hebrews
A competition to find a compelling theologian and speaker has been won by Amanda Higgin, a Baptist theology student, who has written about her emergence from an abusive relationship. Theology Slam invites people between the ages of 18 and 35 to write 500 words on contemporary issues and present their speech to a jury. The Church Times reports that Amanda Higgin compared her own post-traumatic stress disorder following an abusive relationship, to the uncertainty and trauma that underlies the Letter to the Hebrews in the New Testament.
The global Anglican Communion has a new leader
Bishop Anthony Poggo of southern Sudan has been appointed general secretary of the Anglican Communion. He will lead the team that runs the Anglican Communion office at St Andrew's House, Notting Hill. The communion is divided over same-sex marriage with three countries refusing to attend the Lambeth conference in July in protest at the gradual change. The Church Times reports that at the commissioning service, Archbishop of Canterbury Justin Welby said the bishop would need "Job's patience" in his new post.
Call for Friday mosque sermons to focus on climate change
The Muslim Charities Forum joins forces with the Muslim Council of Britain to call on UK mosques to deliver tomorrow's Friday sermon (khutba) on climate change. This is part of Great Big Green Week, when a coalition of organizations hold special events and campaigns for climate change.
Indian survey finds Buddhist structures dating back 2,000 years
Heritage Daily reports that the Archaeological Survey of India has discovered lost temples, Buddhist structures, wall inscriptions and caves in Bandhavgarh Forest Reserve, located in central Umaria district of Madhya Pradesh. The area includes a tiger reserve and is being explored for the first time since 1938. The survey found remains of Buddhist structures in the area where a Hindu dynasty ruled, suggesting religious harmony. The inscriptions have been dated to the 2nd to 5th century AD
Nottinghamshire Buddhist monk jailed for indecent assault
A Nottinghamshire Buddhist monk has been jailed for two years after he admitted indecently assaulting two 12-year-old girls in the 1970s and 1980s. The BBC reports that 82-year-old Buddha Maitreya, born Koji Takeuchi, is the owner of the center Pure Land Meditation and Japanese Garden in North Clifton, Nottinghamshire, and had featured in a number of TV programs before his arrest. He pleaded guilty to charges relating to offenses in Nottinghamshire and Brighton.