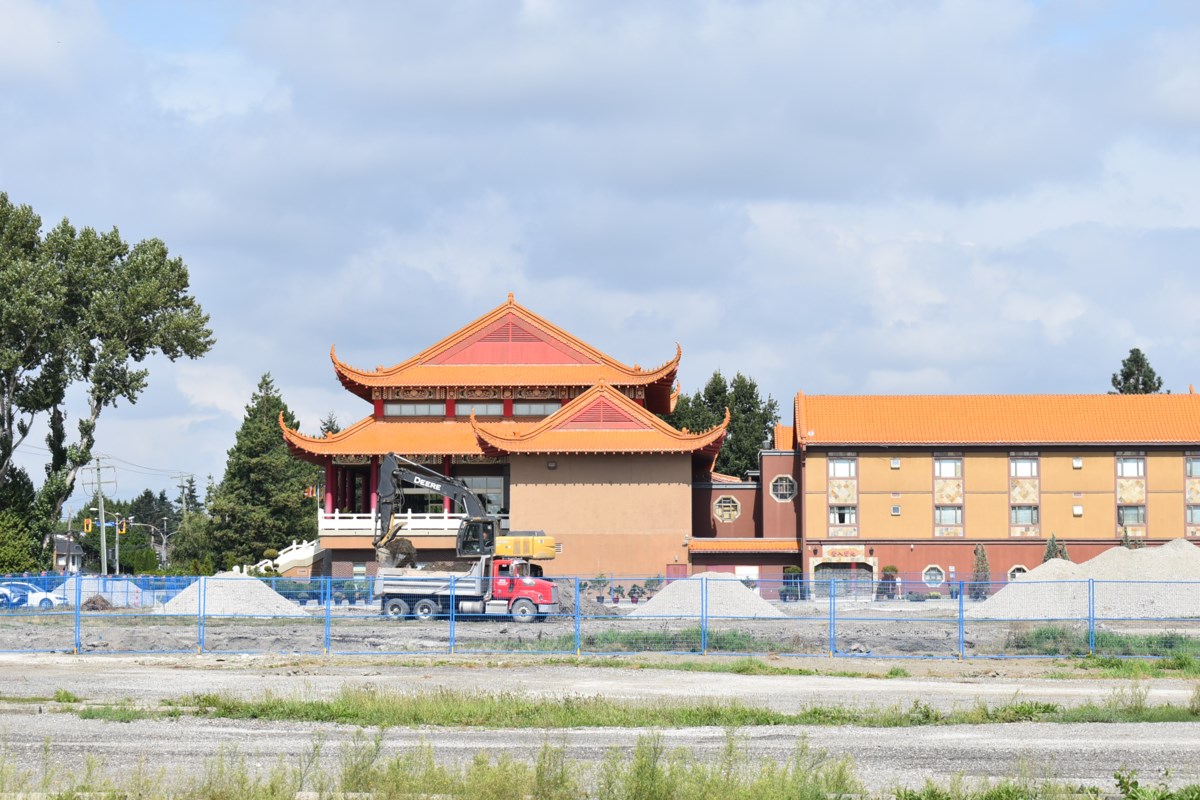 Richmond Buddhist Temple expands on Highway to Heaven
The LingYen Mountain Temple will be expanded by over 90,000 square feet with eight new buildings.
After 18 years of stops and starts in the planning process, construction has begun on a Buddhist temple on Richmond's Highway to Heaven.
But the original expansion plan for the LingYen Mountain Temple was cut in half.
In 2014, the proposal was to expand by nearly 200,000 square feet and the temple was asking to build in the agricultural part of the property – encroaching over 300 feet in the "backcountry" which is believed to be actively cultivated.
The plans have been withdrawn and the expansion will be approximately 94,000 square feet and will not encroach on the agricultural area.
Highway to Heaven spans Highway # 5 from Steveston Road to Blundell Road and is located within the Agricultural Land Reserve (ALR). It was created to allow religious institutions to build facilities for worship with the stipulation that the east side – the "hinterlands" – are cultivated.
Many of these religious institutions also include schools, which will no longer be allowed on properties zoned "assembly" in the ALR.
In fact, Pythagoras Academy, a private school in Richmond, bought a property on Highway to Heaven and asked the city about two years ago to rezon it in order to build a new school there. This was rejected by city council because the property is zoned for "gathering," allowing religious facilities.
The city council recently passed bylaws banning any future schools on "assembly" properties that are located within the ALR.
Parking, building height, reduced residences in the temple plan
While the LingYen Mountain Temple building expansion was cut in half, parking was only reduced by 15%.
There will be 385 new stands in a parking structure, compared to the 456 initially proposed.
The "main hall of the Buddha" will be 90 feet high; however, it is 14 feet lower than originally expected.
There will also be fewer nuns and monks living on the property. Originally the plan was to have 147 people living there with the capacity to accommodate 152 retired participants.
It is now expected that there will be 60 nuns and monks in residence and between 10 and 70 participants in the retreat.
The City of Richmond issued a building permit for the LingYen Mountain Temple in late June, after which it held a cleansing ceremony to mark the start of the temple's expansion.