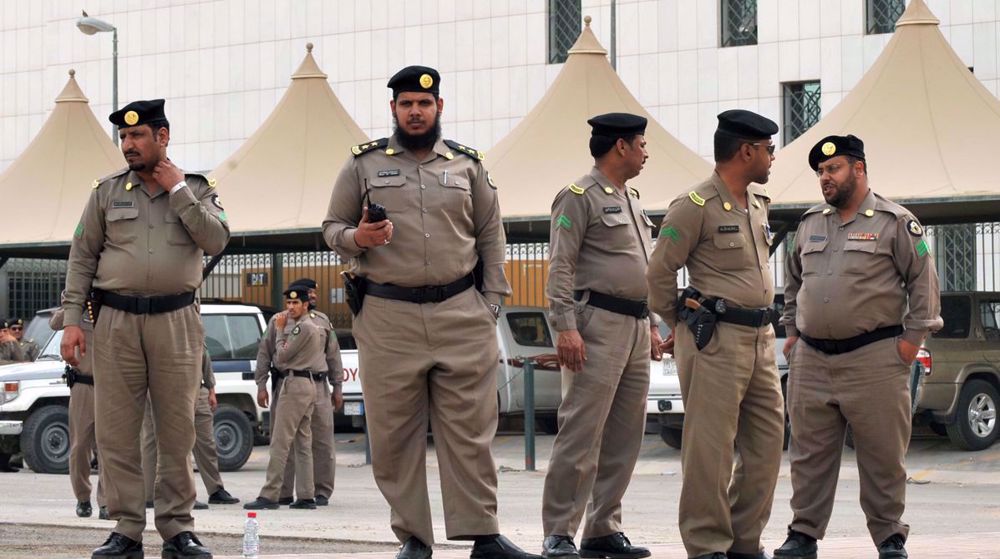 Saudi authorities add another 8 years to jail term of dissident preacher: NGO
Saudi authorities have reportedly extended the prison sentence for a prominent religious preacher as Crown Prince Mohammad bin Salman's crackdown on academics, rights activists, pro-democracy activists and political opponents spreads across the country. kingdom.
The Prisoners of Conscience, an independent non-governmental human rights organization in Saudi Arabia, announced in a post on its official Twitter page that the so-called Court of Appeals in the capital Riyadh had ordered the Sheikh Khalid al-Rashid to serve eight more years of delay. bars, extending his prison term to 23 years.
🔴News on this that the Court of Appeal retried Riyadh Sheikh Khaled Al-Rashed, adding another 8 years to his sentence, bringing it to 23 years.

— Prisoners of conscience (@m3takl_en) February 17, 2022
Sheikh Rashid was reportedly transferred from al-Ha'ir maximum security prison, located about 40 kilometers (25 miles) south of Riyadh, to the General Directorate of Investigations on November 26 last year, despite the fact that the prison authorities had warned of his poor state of health.
The Saudi preacher was originally due to be released in September 2020 after spending 15 years in prison.
The Working Group on Arbitrary Detention (WGAD), which is a body of independent human rights experts, condemned his arbitrary incarceration.
Sheikh Rashid was arrested on March 19, 2006 in the holy city of Mecca while performing Umrah Hajj (small pilgrimage) with his wife. His arrest was carried out by agents of the secret police (Mabahith) in civilian clothes, who neither presented a warrant nor explained the reasons for his arrest.
It was only a month after his arrest that his family was informed that he had been arrested and held in Mabahith facilities, where he was subjected to various forms of torture and ill-treatment, causing immense damage to his health.
In addition, Saudi officials imposed a seven-year prison sentence on lawyer Mutaib Zafer al-Omari, owner of the "Future Review" Twitter account.
Social media activists believe his detention was in retaliation for his views.
Earlier this month, an independent human rights organization said Saudi officials are bringing imprisoned political dissidents and pro-democracy activists, who are denied family visits and meetings with lawyers, to secret trials. in order to conceal the serious violations committed against them.
The human rights organization Sanad, which defends political and civil rights in Saudi Arabia, monitors human rights violations and exposes them to public opinion as well as international organizations, said that many detainees face secret trials and receive arbitrary and unjust sentences based on confessions extracted under torture.
The organization pointed out that the Saudi authorities grossly mistreated imprisoned dissidents in flagrant violation of international principles, which require justice and transparency in criminal proceedings.
Since bin Salman became Saudi Arabia's de facto leader in 2017, the kingdom has arrested dozens of activists, bloggers, intellectuals and others perceived to be political opponents, showing near zero tolerance for the dissent, even in the face of international condemnation of the repression.
Muslim scholars have been executed and women's rights activists put behind bars and tortured as freedoms of expression, association and belief continue to be violated.
In recent years, Riyadh has also redefined its counterterrorism laws to target activism.