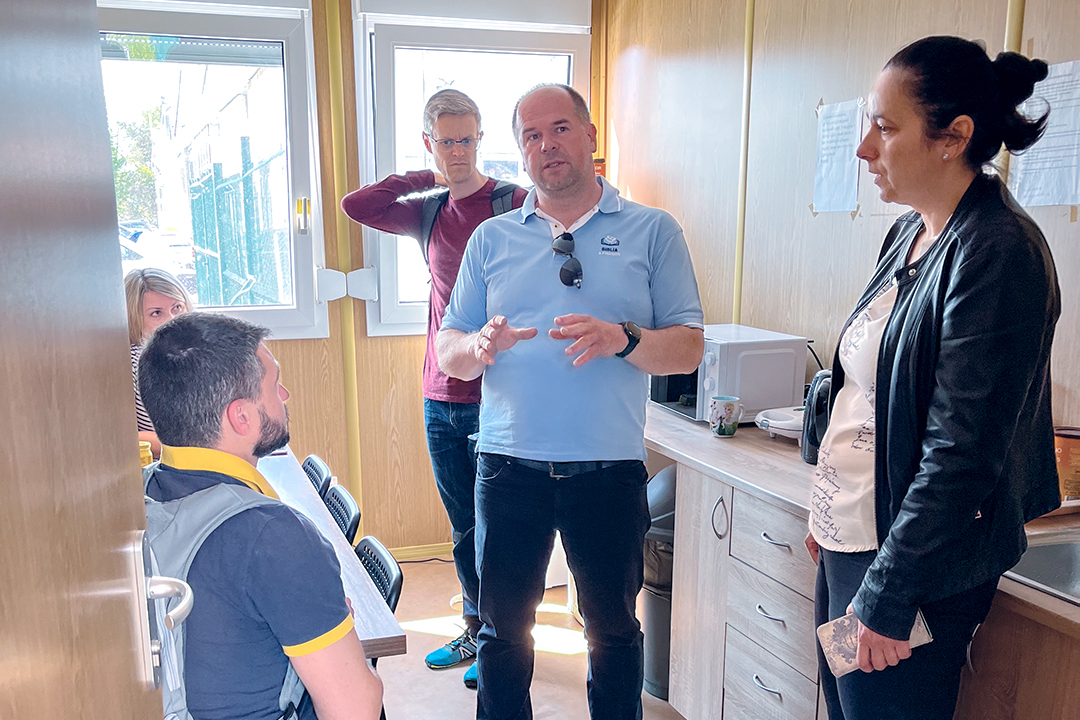 The Bible Means Business – The Christian Chronicle
Kosice, Slovakia — "It does not satisfy me to work just for the money," said Peter Haluštok.
So the Christian entrepreneur and the real estate investor are working for the Lord – teaching money.
Haluštok, a native Slovak who takes care of a small Christ Church in Košice, created a program called Biblia a Finance (Bible and Finance) which teaches the principles of faith-based money management. Years ago, he quit his full-time job in the financial industry and studied at Sunset International Bible Institute in Lubbock, Texas. There, instructors including Ed Wharton showed him that the Bible, among all its other teachings, is synonymous with business.
"I didn't know there were more than 2,000 verses about money," he said. In his part of the world, "nobody talks about it in the churches".
Back in Slovakia, Haluštok started talking to church groups and hosting webinars. The latest, scheduled for September, focuses on the theme of eternity. "The scriptures say that the reality of the eternal future should determine how we live our present lives," he said, "and how we use our money and possessions."
---
Related: Ukraine Crisis: How to Help


---
This principle guided the minister as he and his fellow Christians responded to the needs of Ukrainians on their doorstep, said Jaro Marcin, a Košice native who lives in Prague, Czech Republic, and works for the Eastern Europe Mission. 'East.
Haluštok helped translate material for the nonprofit.
"Peter was – and is – a successful businessman," Marcin said. "As a brother in Christ, he is always ready to help in a practical way and so when the crisis really hit our hometown, he was quick to step in (along with other members of the congregation) and help the arriving refugees.
Haluštok worked with city authorities to help provide for the needs of refugees passing through Košice. Recently, he and Marcin helped a group of about 20 Ukrainians travel from the Slovakian border to Sopot, Poland, nearly 800 kilometers away.
"Most of us in the Czech Republic and Slovakia usually have day jobs and we moonlight in our local churches. … But we are resourceful people, and we try to make the best of the situation with the talents that God has given us.
"Most of us in the Czech Republic and Slovakia usually have day jobs and we moonlight in our local churches – given that the congregations in cities like Košice or Prague, for example, don't have no full-time paid staff," Marcin said. "But we are resourceful people, and we try to make the best of the situation with the talents that God has given us."
Haluštok added: "Working for God, every day is something new."
Filed under: Churches of Christ in Slovakia Eastern European Mission International News Peter Halustok Slovakia Sunset International Bible Institute Top Stories