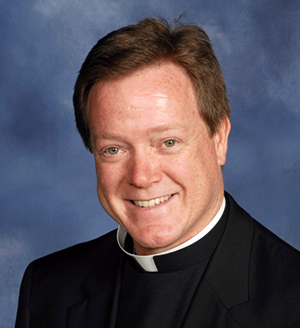 The Séminaire Saint-Charles will welcome a new rector; Bishop Senior takes on a new role – Catholic Philly
Posted on November 4, 2021
A change of leadership for St. Charles Borromeo Seminary was announced on the Feast Day of November 4, when Bishop Timothy Senior will step down after 10 years as rector.
He will assume a new role of Chancellor, focusing on an upcoming seminary fundraising campaign and its move by fall 2024 from Wynnewood to Upper Gwynedd Township, Montgomery County on the Gwynedd Mercy University campus.
Father Keith Chylinski will assume the functions of rector and the responsibility of training seminarians as future priests, permanent deacons and lay leaders for the Archdiocese of Philadelphia.
A former student of St. Charles himself, he has been a seminary faculty member since 2014, teaching psychology courses to seminarians in the Theology and College divisions.
He is also director of counseling services and created a curriculum on psychosexual development for the entire training program.
"I have the greatest confidence in Bishop Senior and Father Chylinski as they continue to work together to write the next chapter in the history of the seminary," said Bishop Nelson Pérez announcing the appointments. "This new working relationship will allow Bishop Senior to focus on the relocation of the seminary and the fundraising campaign, while Father Chylinski will ensure the continuity and direction of the human, spiritual, intellectual and pastoral dimensions of the priestly formation of the seminary. .
Appointments are effective on July 1, 2022.
The two will transition to their new roles next spring, working with other members of the seminary's administrative staff to ensure the continuity of its training and education programs.
"I am very grateful to the Archbishop for his trust in me and to Bishop Senior for his kind and constant support throughout my years in faculty," said Father Chylinski. "Bishop Senior has been a model of dedicated leadership, rooted in his true love for the seminary. Like him, I believe it is a sacred privilege to be in the seminary training work, and I look forward to serving the Saint-Charles community in this new capacity as rector.
Father Chylinski was ordained a priest for the Archdiocese in 2007 by Cardinal Justin Rigali. He holds an MA and MSc from St. Charles and received a MSc from the Institute for the Psychological Sciences, now Divine Mercy University in Virginia, in 2014.
An accomplished singer and pianist, Father Chylinski received a Bachelor of Arts in Music in 2000 from Temple University.
Bishop Senior also maintains a long association with the Séminaire Saint-Charles, first as a seminarian until his priestly ordination in 1985, then as rector since 2011.
In this role, he led the seminary transition following the sale of the property in 2019 at its Wynnewood campus where it has been held for 150 years, continuing its mission of training men for priestly service in the Catholic Church. since 1832.
The seminary began this academic year with an overall enrollment of 149 seminarians in its College and Theology divisions, year of spirituality and other programs. The seminarian population is becoming more and more diverse with about 38% of its students now coming from Asian, Latino or African countries.
Of the 27 new seminarians this year, 12 are studying for the Archdiocese of Philadelphia, out of a total of 66 seminarians who are studying for the Archdiocese of St. Charles.
"Seminary is and will continue to be the heart of the church and I look forward to new opportunities on our doorstep with our exciting relocation plans and the opportunity to tell our story and express our needs to the faithful of. Philadelphia and beyond, "says the senior bishop.
***
For more information on the Séminaire Saint-Charles, call 610-667-3394 or visit www.scs.edu.